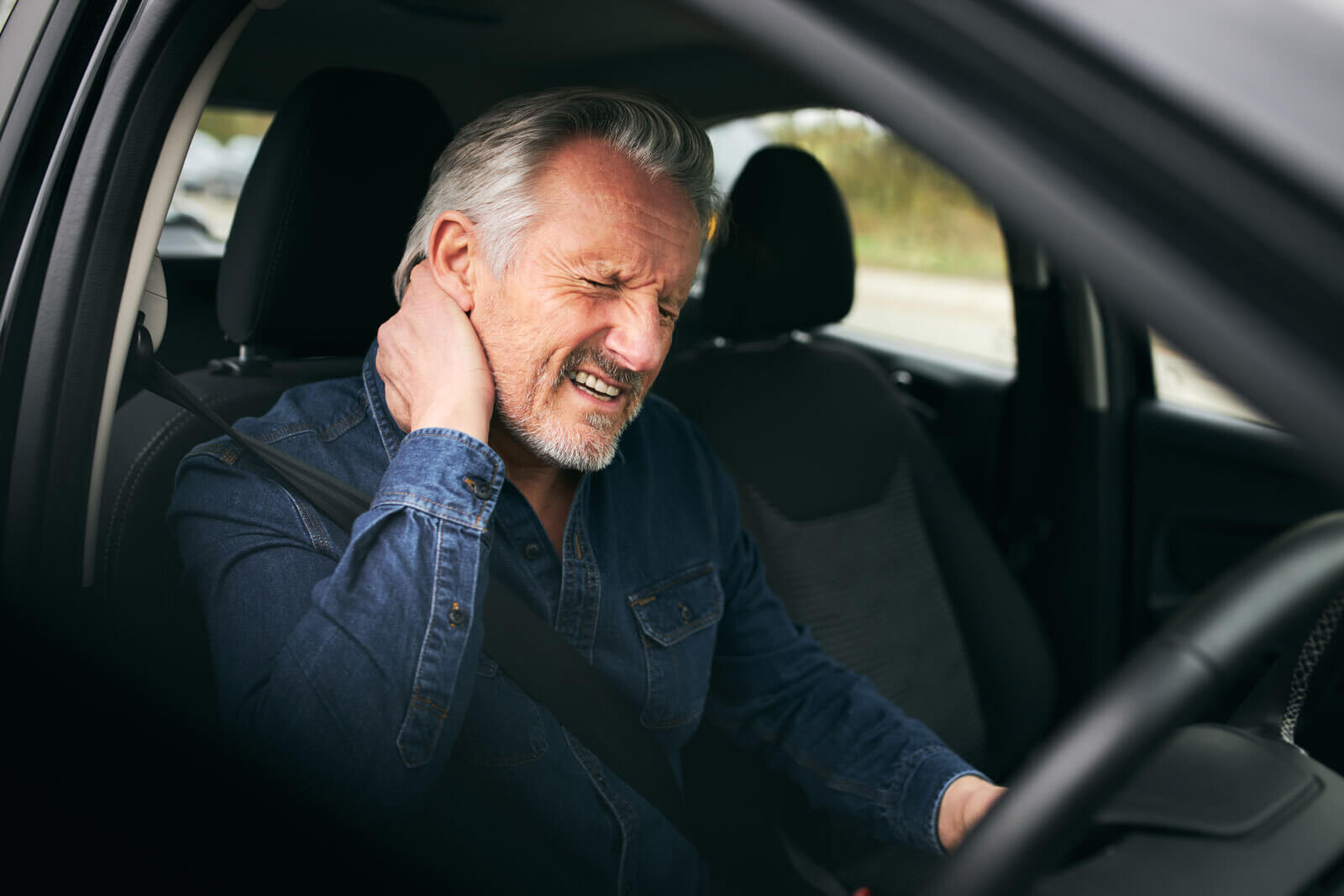 Sustaining a life-changing injury is an incredibly stressful time for both the patient and their loved ones. In the case of serious injuries, provisions often have to be made that mean the patient is unable to live their life in the way they did before they incurred an injury. Ongoing care often becomes part of their day to day lives, and in addition to physical and mental health complications incurred by the injury, they may also suffer financial loss and stress.
In these instances, making a serious injury claim can provide the patient and their loved ones with some reprieve. Whilst nothing can undo the stress and toll of life-changing injuries, making a claim can ease the financial burden on the claimant and ensure those responsible are held to account.
Navigating personal injury claims can be complex. At OH Parsons, our experienced team of serious injury solicitors are on hand to help you through the claims process. In this blog, we're going to explain more about the serious injury claim process, so if you, a family member or a friend has suffered a serious injury, keep reading to learn more about what is involved in making personal injury claims.
What are Considered Serious Injuries?
Before you make a compensation claim, it's important to first understand what may be considered a serious injury. Broadly speaking, there isn't a specific framework that describes precisely what a serious injury is, but any injury that incurs the following for the patient may be considered serious:
A person's level of independence is altered on either a temporary or permanent basis
A person is unable to work or may be limited in the work they can do
A person has died from an injury, even if it's sometime after the accident happened
A person endures pain and discomfort for an extended period or permanently
A person needs surgery to treat their injury
A person has to stay in hospital for a long time
What is serious to one person may not be serious to another. For example, an injury that leaves a visible scar on a person's body might not be harmful to an office administrator's job, but it could end a model's career, therefore meaning it's a serious injury because they are limited in the work they can do.
In terms of some examples of serious injuries, the following are some of the most common:
Brain injury
Sensory impairment or loss (e.g. blindness)
Severe scarring
Internal injuries
Burns
Limb amputations
Orthopaedic injuries (e.g. nerve damage or multiple fractures/broken bones)
There are countless ways someone can incur a life-changing injury, with some of the most common reasons being:
Workplace accidents
Public accidents (e.g. in a shop)
Car accidents
If you've suffered a serious injury in any capacity, you'll feel stressed, worried, and uncertain about the future. You may also be looking at long-term care and wondering how you are going to meet the costs if adaptations need to be made to your home. This is where a claim for compensation can help.
How to Make a Serious Injury Claim
For those who've been involved in a serious accident, choosing to make a serious injury claim is a big decision due to the stresses involved in taking legal action. That being said, bringing forward an injury case doesn't necessarily mean you'll end up in court. In fact, guidelines state that every effort should be made to settle serious injury claims outside of court using the following process.
1. Find a serious injury lawyer
The first step is to find a serious injury solicitor who can offer legal expertise and help you get the maximum compensation possible. To do this, it needs to be clear that there is a valid claim. Every serious injury case differs, but your injury solicitor will be best placed to help you determine whether you are in a position to claim compensation and bring legal action forwards.
They may do an initial assessment to determine whether:
The party you're claiming against was either solely or partially responsible for the accident through negligence
The negligence caused the accident that caused the catastrophic injuries
It was reasonable to anticipate the injuries and associated losses as a result of the negligence
At OH Parsons, our team of injury lawyers will help you determine if you have a case and if so, offer specialist legal advice before progressing your claim.
2. Send an early notification letter
When you have found a lawyer to work with, their first port of call is to send an early notification letter to the defendant and their insurer which will notify the defendant of the claim being made against them. In the letter, your personal details will need to be listed, along with the following:
Details of the injury sustained and any relevant medical evidence
Who the person responsible is and the relationship they have (if any) to the claimant
The current medical state of the claimant and any medical or rehabilitation needs they currently have
The case escalation point of contact
Your injury lawyer may include other information that is relevant and procedural, but generally speaking, an outline of the case being brought is required, as are details of the injury. If there is no insurer, the letter will be sent to the defendant directly and they are then responsible for passing it on to an insurer.
3. Receive a response from the defendant's insurer
There is a 14-day time limit in which the defendant's insurer must acknowledge the early notification letter. Their response should include confirmation that they received the letter and that it is with the relevant file handler, as well as their escalation point of contact and any necessary contact details.
After 28 days of receiving the early notification letter, the defendant's file handler will be in contact with your injury team to discuss whether the defendant has admitted liability and to determine a contact schedule so the case can be discussed further.
4. Discuss and arrange interim payments
If liability has been admitted, you can request an interim payment to pay for any immediate needs you may have as a result of your injury. This could include bridging your lost earnings, paying for private medical care treatments and therapies, or paying for care.
As soon as liability has been admitted, you will have a caseworker who will work with your injury lawyer to determine the right level of treatment you need, and the defendant's insurer will foot the bill for it.
The serious injury claim process aims to ensure you get the care you need so that you can begin to rebuild your life. To confirm which type of care you need, you may have to undergo an early medical assessment.
5. Engage in dispute resolution
In the event liability isn't admitted, dispute resolution needs to be sought. This means using all available means to avoid going to court. Oftentimes, mediation or arbitration are used, and both parties need to remain in constant contact to try and reach an amicable agreement. Only if dispute resolution fails will a case go to court.
If negotiations and discussions between you and the defendant have broken down and there is no resolution in sight, you may decide to go to court and let a judge decide the outcome. Getting to this stage can take years, especially if your injury is life-changing and such that a recovery may not be possible.
How Much Does it Cost to Claim for Serious Injuries?
The amount of compensation you may receive will vary, but one of the main things people who have sustained serious injuries want to know is how much it might cost to bring a claim forward.
At OH Parsons, our injury solicitors work on a no win no fee basis, meaning you don't have to pay any legal fees if you lose. In the event you win, you will pay legal costs, but only if your case is successful. Before we take the case on, we will discuss at length with you the chances of you winning your case based on available evidence, as we will establish a conditional fee agreement based on the nature of your case and the risks associated with bringing it forward.
Claim for Serious Injuries with OH Parsons
If you or someone close to you has suffered a serious injury at the hands of a third party. OH Parsons can help. Our team of serious injury lawyers have years of experience in helping patients get the financial compensation they deserve and need. To find out more about how we might be able to help you with your personal injury claim and to arrange a free consultation, please get in touch.